Bio
Brian is an Associate and a member of the Business Transactions, Trusts & Estates, Real Estate, and Education Law Practice Groups. Brian works hard to analyze sophisticated issues to achieve his client's objective, while not losing sight of the fact that a practical solution often serves the client's best interest in terms of outcome and efficiency.
As a member of the Business Transactions Group, Brian advises for-profit and non-profit corporations and companies of all sizes on corporate and transactional matters, including formation and dissolution, acquisitions and other entity transactions, commercial and employment contracts, developing corporate policies and handbooks, establishing standard terms and conditions, and corporate governance. Brian also has experience advising companies on issues involving executive compensation plans, employee benefit plans, and work visa issues. Brian represents clients of all sizes, in all steps along the corporate life-cycle from start-ups to established entities, and across a range of industries.
Brian routinely assists partners in the Trusts & Estates group research and resolve complex estate planning and administration issues—often also impacting business succession planning goals of our clients. Additionally, Brian analyzes complicated tax issues and assists with Orphans' Court litigation.
As a member of the Education Law Practice Group, Brian has experience handling a wide variety of issues for school district and post-secondary education clients. In this capacity, Brian has drafted, negotiated, and reviewed a number of public and private contracts; resolved labor and employment issues, including EEOC matters; analyzed and advised clients on issues involving the Sunshine Act, the Right to Know Law, the Pennsylvania School Code, Pennsylvania and U.S. Department of Education guidance; collectively bargained labor agreements, state and federal compliance matters, and the U.S. Constitution; and drafted opinion letters, memoranda, policies, handbooks, and procedures addressing a myriad of issues.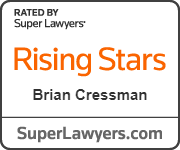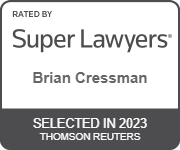 Noteworthy
Named a Pennsylvania Super Lawyers Rising Star® 2022
Recognized by Best Lawyers: Ones to Watch for his work in representing business organizations (including LLCs and Partnerships), as well as for his work in corporate law (2023)
Memberships & Associations
Pennsylvania Bar Association
Erie County Bar Association
American Bar Association
Community Involvement
Board Member, Supportive Living Services
Related Representative Matters